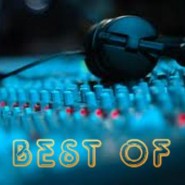 Best of: Audience Selection
We're being heard! Great, thank you folks for coming back to our music! It's the greatest reward for musicians if their music is being appreciated.
Here's the one year statistics (July 2011 to May 2012, Webalizer snapshot taken on June 04 2012):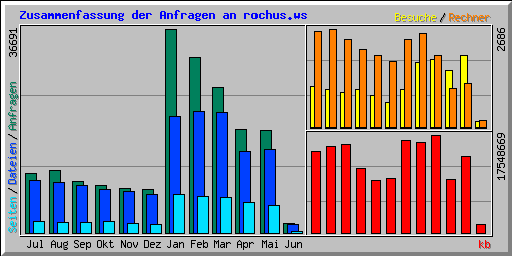 According to Webalizer ~151 GB files (about 27'000 songs) were downloaded from more than 70 countries (Australia, Switzerland and Russia among the top). I re-designed the website on January; now it's based on WordPress using more different pages than before; that's why there is a jump in files and page hits in January.
Here's the song chart (top 50, sorted in descending number of downloads):
acapella – Track 1
Keep in mind: most listed songs are live and improvised, i.e. real-time composition, no compositions or arrangements in advance, no overdubs, no retakes!
(License: Creative Commons by-nc-sa)