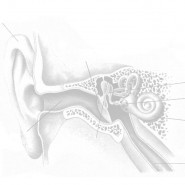 Sequencer Music 1993
Here I collected a couple of sequencer songs I created in 1993 and 1992. Is far as I remember I used the following instruments:
Kurzweil Expander for grand piano, vibes and contra bass
Rhodes 73 Keys piano
Roland Expander 1040 for drums and strings
Korg Wavestation
Custom built  jazz guitar simulator with a Yamaha KX portable keyboard (vibrato by ribbon controller) an a Roland Sound Canvas; the two were connected over a single chip computer which I programmed in assembler; it did some kind of sound layering and a release sound.
Usually I would run the sequencer in a loop an do a live improvisation in parallel. Most of the pieces were instant compositions anyway. The result was recordet on a Sony DAT recorder.
And here's the music:
01.mp3
02.mp3
03.mp3
04.mp3
05.mp3
06.mp3
07.mp3
08.mp3
09.mp3
10.mp3
11.mp3
12.mp3
13.mp3
14.mp3
15.mp3
16.mp3
17.mp3