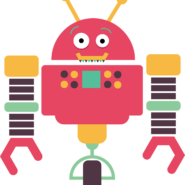 New New Toy
Welcome to my new new toy. It's an M1 Mac mini running MainStage with a couple of great plug-ins such as Trilian, EZ Drummer, Pianoteq and Ample Guitar L and LP. After a bit of experimenting around I was finally able to create a decent setup with MainStage, so that I can play the bass on the lower part of the Motif keyboard, the piano on the upper part, and the drums on my Studiologic 17 note pedalboard; there are also two Korg microKeys stacked on the Motif keyboard on which I play e guitar, horns, organ or the arpeggiator.
Here is the music (License: Creative Commons by-nc-sa). These are all real-time compositions (i.e. musical improvisation) played between April 2022 and March 2023 at my home studio. It's just me, and all you hear is played live with no overdups (here is a video where you can see how this worked with my previous setup); I just did a bit of mastering using the Ozone plugin.
And here a track which I created on Logic Pro (before I had the MainStage setup); it's again just played, each instrument in sequence, with no click or quantization: Sequenced.
Here a few tracks with Soprano Sax (soundpaint) operated by Elke: one two three